Meet Yothi
Yothi is the new Mascot for Lovekins. The character Yothi has been captured in a beautiful and heart-felt children's bookThe Grumpy Little Crocodile, co-authored by Jesinta Franklin and illustrated by Heath McKenzie.
The Grumpy Little Crocodile
Yothi is a grumpy little crocodile. He looks different to the other animals down at the river and this makes him self-conscious. After lashing out at his mum, Yothi goes on a journey meeting new characters along the way. Upon realising that all his new friends look different too, Yothi discovers that no one is the same and that's what makes us all so unique and special.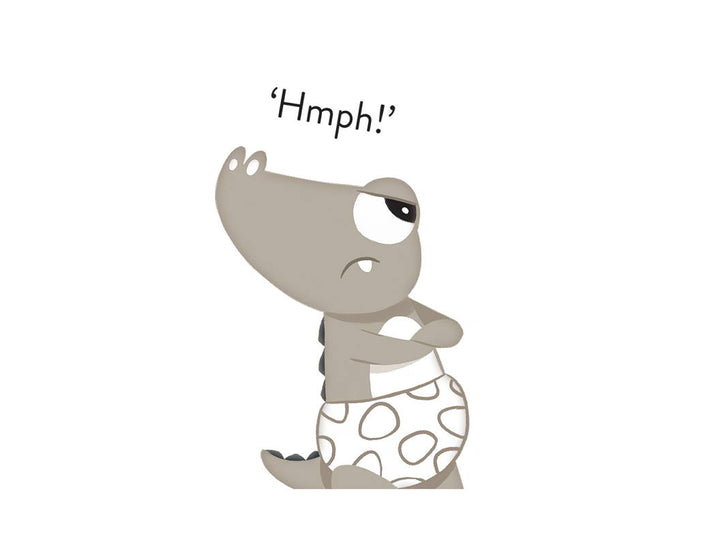 The Grumpy Little Crocodile contains important messages of multi-culturalism, self-love and inclusivity, values which are at the core of Lovekins
Book Origin
Amanda Essery, the brand's founder, had a desire to create a children's book that would share important messages of self-love, multi-culturalism and inclusivity, values which are at the core of her brand.
**
The Grumpy Little Crocodile was brought to life by award-winning illustrator Heath McKenzie and iconic Australian identity and new mother Jesinta Franklin, who co-authored the book. An advocate for indigenous affairs and recognition, as well as issues facing women and children, Jesinta leaned on her personal experiences to embed the book's messages making it an educational and entertaining experience for families and children.
**
"Now I'm a mother, I recognise how important it is to read to your children; not only for their cognitive development and their own literacy skills, but for instilling really good values early on" said Jesinta.
Book Theme
The book's themes were important to Franklin who had a clear vision of what she wanted to portray.
**
"I really wanted the book to include the message that our differences are what make us special. I have a little girl who is indigenous, and I know there is going to be a time in her life when she might feel a little different, someone might make a comment about her heritage or the colour of her skin, so I wanted the book to have a strong message of acceptance for all children" she concluded.
**
Featuring native wildlife and fauna, this charming book is set to become a staple on the bookshelves of Australian homes.
Book Availability
The Grumpy Little Crocodile is a limited-edition children's book available exclusively from the Lovekins shop.
**
10% of the books proceeds will be donated to the Indigenous Literacy Foundation. For further information see our Corporate Social Responsibility (CSR) plan below. 
CSR plan
Welcome to Lovekins!
Enter your details below and we will send you a code to receive 10% off your first order when you spend over $80 on a single purchase. Join us to earn points and unlock exciting perks!
My account
Not a member yet?