What is Period Poverty and how can we help
Learn about period poverty and what we can do to help support women around the world.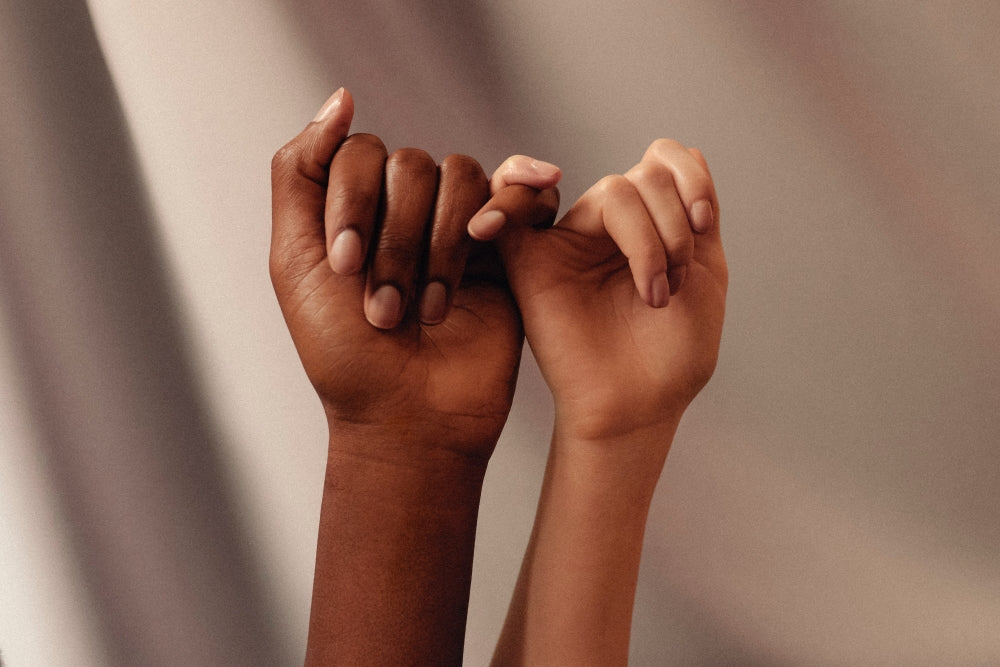 2021 - 08 - 05
Do you remember the first time you got your period? I was fortunately at home when I got mine. Not so fortunately, I didn't know what to do with my bleeding self or how to use a sanitary pad (do I stick it to my body…?) I ended up seeking guidance from my younger sister. That moment was what I would describe as 'sheer panic'.
Since then, I learned to track my cycle with an app and deal with menstruations without letting it affect my day-to-day life. Despite the bumpy start, I have always had what I needed to handle my periods properly.
If only every menstruating female could say the same.
Imagine waking up with your period knowing you're going to miss school for a week, and to repeat the routine every month that followed. Imagine risking a criminal record to steal pads or tampons so you can leave home for work.
On average, women menstruate for about 40 years of our lives. While period cycles are a natural mechanism of female bodies, the experiences associated with our periods could vary largely due to individual health, access to resources and education, and the cultural environment we're exposed to.
Period poverty is a widespread problem that many of us are unaware of. It is the lack of access to period care products, sexual health education, hygienic washing facilities, and the security to manage menstruation without shame or stigma. The issue is a result of the intersectionality encompassing income, race, ethnicity, age, gender, sexuality, and more. The inability to manage periods with dignity could lead to increased health risk, social alienation, breaks in schooling and education, transactional sex, theft, and decreased opportunities to attain economic empowerment. The negative impact has an even greater influence on vulnerable, marginalised communities such as populations of lower socio-economic backgrounds, individuals deprived of liberty and those with disabilities. With the uproar of a global pandemic, many workplaces were brought to a halt, and those who are already subjected to period poverty are facing amplified threat of financial constraints and health risks.
While Australia has officially removed the tampon tax for residents beginning on 1 January 2019, there is still a long way to go to achieve menstrual equity. That being said, great changes can start from the smallest actions held among people who care. We have the power to be a part of the solution, and here is how we can help:
1. Normalise the Conversation
One of the main contributing factors to period poverty is the taboo and stigma surrounding menstruation. It remains a challenge for many of us to discuss our periods openly, unconscious that using covert code names to address something so natural essentially perpetuates the cycle of silence. By starting a conversation, we can create a safer environment and disperse the embarrassment for those in need of help. More importantly, it will inspire girls and women to foster a healthier, more positive relationship with our bodies and femininity.
2. Stay Informed to Empower Each Other
Period poverty is an ongoing battle. By educating yourself and consuming relevant information, you are at a stronger position to help voice the issue and call for change. You can learn more about the statistics around period poverty in Australia in the Period Pride Report: Bloody Big Survey Findings. Whether it is opening a discussion with your friends and family or creating a post on social media hash tagging #endperiodpoverty, you are helping to build awareness and motivating more to join the fight against period poverty.
3. Support Non-profit Organisations and Dollar Voting
You can do your own research and support period poverty charities in your area – it could be using the educational resources online, sharing a campaign, hosting your own fundraiser, or donating to the organisations whose ethos you share. These are all brilliant ways to make a difference.
In 2021, Lovekins has become a Champion of Change workplace to support our friends at Share The Dignity, an organisation that makes a real, on-the-ground difference in the lives of those experiencing homelessness or domestic violence. Throughout May, all purchases of sanitary pads made on the Lovekins website were matched dollar for dollar with donation to help end period poverty. In August, for every packet of pads sold online, we will donate a packet to Share The Dignity to support their Dignity Drive initiative. As a consumer, we can vote with our dollars and put your funds towards brands whose practices align with you values and encourage more businesses to do the same.
You can also extend your support and donate directly to local shelters, the Salvation Army, or Vinnies. Period poverty is an issue that requires an intersectional approach, and homeless menstruators bear the distress and suffering of the double taboos. The Period Project ran by the National Homeless Collective is another great Australia-based initiative that provides support, menstruation products and essential living items to women, non-binary people, and trans men experiencing homelessness and housing uncertainty.
Regardless of your choice of action, your help is indispensable to challenging the status quo. We are so proud to stand with you in this fight.
4. Share This Article
Are you ready to talk about periods? Start by sharing this article and the useful content you discover as you research more about period poverty. Never underestimate the power of your voice. Use the share button below to spark a conversation with your connections on Facebook, Instagram or LinkedIn - you can do it at a click of a button, from the comfort of your home (it's a big YES from us at the Lovekins team!)
If you require support, there are free services available to assist you. If you are in danger, please call 000.
1800Respect: If you are experiencing domestic violence, you can contact 1800RESPECT for confidential information, counselling and support services.
Ask Izzy: If you are experiencing homelessness and need support, please visit Ask Izzy. Ask Izzy connects you with services that can help in your local area.
Lifeline Australia: If you need crisis support or suicide prevention services, please contact the Lifeline Crisis helpline for support.
Tull, K. (2019). Period poverty impact on the economic empowerment of women. K4D Helpdesk Report 536. Brighton, UK: Institute of Development Studies
Vora, S. (2020). The Realities of Period Poverty: How Homelessness Shapes Women's Lived Experiences of Menstruation. In C. Bobel (Eds.) et. al., The Palgrave Handbook of Critical Menstruation Studies. (pp. 31–47). Palgrave Macmillan.
Welcome to Lovekins!
Enter your details below and we will send you a code to receive 10% off your first order when you spend over $80 on a single purchase. Join us to earn points and unlock exciting perks!
My account
Not a member yet?