LOVEKINS SUSTAINABLE MOTHERHOOD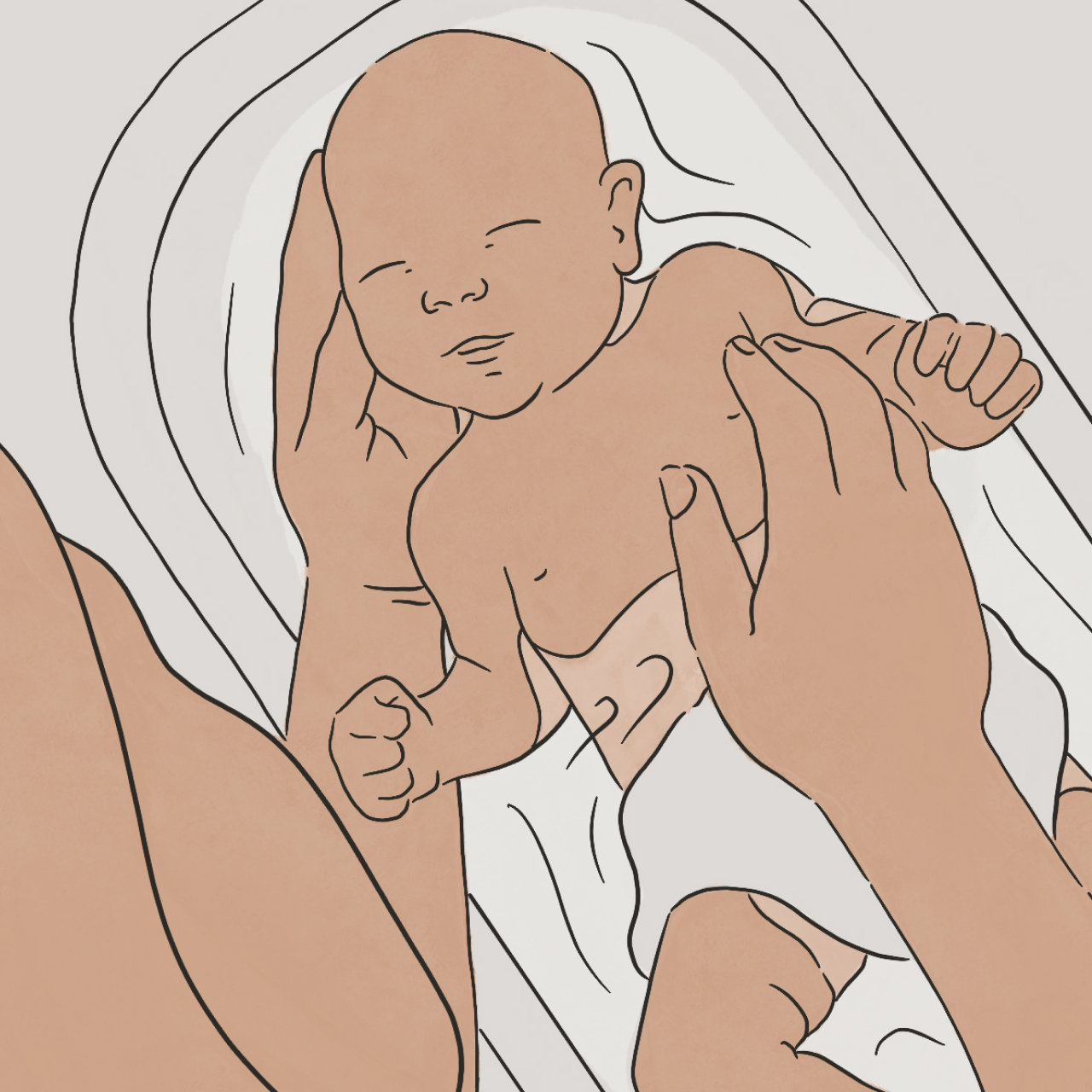 Sustainable beauty is a concept or practice that inspires cosmetic companies to only use ethically sourced and natural ingredients for their products. And for a long time now, it has been growing in popularity with beauty companies pushing for green cosmetics and consumers becoming more mindful than ever about labels or toxic ingredients.
Beauty trends also emerged to address concerns about chemical-based products and wastes. Clean beauty is an example of one, a relatively new movement that promotes products formulated with toxic-free chemicals. However the clean beauty trend is not 100% all-natural, so it is not considered "green" or sustainable.
With the rising demand for eco-friendly cosmetic products, companies are encouraged to step up and make that move towards a more sustainable future. Thousands of conventional cosmetics still contain chemicals that jeopardize not just the natural environment but also human health.
To take steps to live a more sustainable lifestyle, you can start by switching to products with natural ingredients or alternatives.
Scroll to learn more...
Australian Blue Cypress
Besides Kakadu Plum and Shea Butter, our Baby Nappy Cream also contains Australian Blue Cypress. It is a blue coloured essential oil distilled from the pine tree renowned for its anti-inflammatory and anti-microbial properties that support the healing of wounds and cuts.
Jojoba Oil
Jojoba Oil has a substance similar to human's natural sebum, so it absorbs well into the skin. Since the plant grows in deserts and lives off of little water, you can use it to replace high-water consuming crops such as almond and olive oils. It is also rich in skin-boosting and healing properties, ideal for mothers dealing with irritated and chafed skin.
Kakadu Plum
Kakadu Plum (Terminalia ferdinandiana) is an ancient superfood native to Australia. Ethically sourced in line with Indigenous farming practices, it has high-level Vitamin C content and anti-inflammatory properties that enhance skin's radiance and prevent irritations.
Shea Butter
On the other hand, Shea Butter is an excellent source of Vitamin E and fatty acids that can hydrate and soften dry skin.
THE NEGATIVE EFFECTS OF COSMETIC INGREDIENTS
Chemical-based products are being produced every year, most of them contain artificial substances or preservatives that are a threat to wildlife and natural habitat in more ways than one.
Below are some of the toxic chemicals that mothers should keep an eye out for, including the consequences that go with each:
Palm oil production causes deforestation
Palm oil is one of the most common ingredients present in cosmetic products, such as soaps, shampoos and sunscreens, to name a few. However, since it makes an efficient alternative to the notorious artificial trans fat, suppliers have to clear natural forests for palm oil plantations. And when rates of deforestation continue to increase, it will result in habitat degradation for endangered species like orangutans, pygmy elephants and Sumatran rhinos. 
Let's also not forget how massive deforestation can cause raised global temperatures. When forests are cleared, there will be no trees to give off oxygen for us to take in and help reduce dangerous carbon dioxide levels.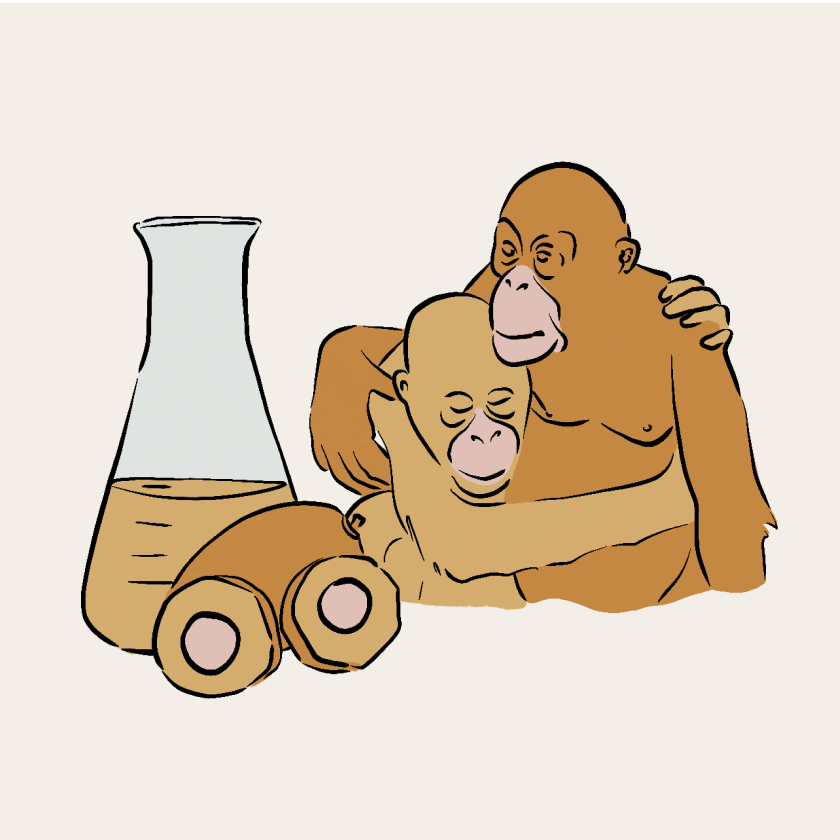 Toxic chemicals in cosmetics contribute to ocean pollution
Most toxic chemicals are usually disguised in the form of fragrances and synthetic ingredients. Parabens are a classic example of artificial preservatives, and they are commonly present in your holy grail skincare products. Unfortunately, when these substances reach the ocean, they can contaminate the aquatic environment and cause reproductive harm to marine mammals. 
Sodium Lauryl Sulfate or Sodium Laureth Sulfate is another ocean nemesis. Widely used in toothpaste, shampoos and shower gels, sulphates are active agents known for their ability to scrub away food debris, grime and dirt from the body. But they should be avoided too, as they could cause significant damage to marine fauna and flora.
Petrochemicals contribute to intolerable global warming
Most cosmetic companies need to mass-produce, so they rely on petrochemicals to speed up production. Besides being a mainstay on your go-to makeup's ingredient list, petrochemicals are also used to create their fancy containers. Unfortunately, they are obtained from petroleum or natural gas and can cause several environmental problems when dispersed into the atmosphere. 
Microbeads pose severe threats to the aquatic environment
Microbeads serve as cleansers and are commonly found in facial/body scrubs, toothpaste, nail polish, sunscreens and deodorant. Since they are only the size of fish eggs or not bigger than  5mm, they are harder to filter out. When this happens, microbeads enter the oceans and get ingested by marine species, including fish, shellfish and whales.
Hover to reveal the effect of these ingredients...
Petrochemicals
Intolerable global warming
Palm oil
Contributes to ocean pollution
Toxic cosmetic chemicals
Deforestation
Microbeads
Threatens aquatic environments
LOVEKINS
With sustainable beauty and health being on the rise, Lovekins' mission is to make the switch easier for you. We cater to women, mothers and babies with a range of toxic-free products featuring natural ingredients and knowledge that the First People have passed down through generations.

Mothers practising sustainable living or wanting to do so will benefit from Lovekins' Baby hair + Body Wash. Babies have delicate skin, and this product is enriched with natural organic Kakadu Plum and Tasmanian Pepper Fruit.

Mothers dealing with tender and sore nipple areas can use Lovekins' Nurturing Nipple Balm made with Jojoba Oil and Shea Butter. Lovekins also has a baby nappy cream to protect your little one's nappy area from excessive moisture and irritation.

We also offer a massage baby oil suitable for delicate skin, as it contains a vitamin-rich blend of Jojoba, Wheat Germ and Grapeseed Oil. It is also infused with Australian Blue Cypress and Lavender Essential Oils to help calm their senses.

Noticeable stretch marks and dull, dry skin are some common concerns among mothers. Nourish these tiger stripes with Lovekins' Restoring Stretch Mark Oil. This product contains natural ingredients, such as Kakadu plum, Camellia Oil and Rosella Flower, that help hydrate the skin and promote elasticity to minimise the appearance of stretch marks.

A sustainable lifestyle should always be simple for mothers, and Lovekins can help with that. If you have any questions or want to learn more about Lovekins' products and practices, send us a message here.
SUSTAINABLE MOTHERHOOD
We're in this together, share this page with your community.
Natural and organic skincare for you and your baby.
Welcome to Lovekins!
Enter your details below and we will send you a code to receive 10% off your first order when you spend over $80 on a single purchase. Join us to earn points and unlock exciting perks!
My account
Not a member yet?